Our Story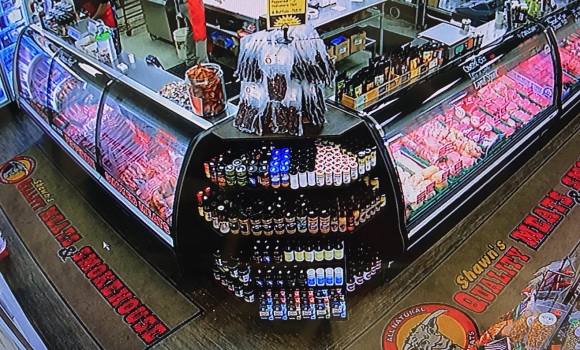 Welcome to Shawn's Quality Meats and Smokehouse where you will always find the most friendly, knowledgeable, hometown butchers, ready to serve you with a smile.
Shawn's offers Painted Hills, all natural meats, a variety of in house smoked products, sausages, and Free Range Chicken.
Come enjoy an all natural meat shopping experience in an uplifting and country style atmosphere at Shawn's Quality Meats and Smokehouse.
A Message From Your Happy Owners
Shawn and Kalé are glad to have the opportunity to offer a family friendly hometown meat market in Maple Valley, WA.Their vision has come together through dedication and continuous family support from their two daughters, Mercedes and Rachelle, combined with Shawn's philosophy and knowledge of the meat business. In addition, Shawn has had the opportunity to honor his family's tradition by using his Iowa grandfather's knives for the past 35 years.
Shawn began as a clean-up boy at Donn's Quality Meats on the East Hill of Kent, Washington. There he learned to appreciate "natural" beef, as the meat market's herd of 300 cattle was raised without antibiotics, steroids, or growth hormones. During his years in Kent, Shawn became dedicated to the philosophy of offering only the best quality meats in a first-class market. This is where he also learned the fine art of smoking meats such as hams, bacon, and pepperoni.